Jumbo tribal braids are rooted in Africa and come in various styles and techniques. The braided hairstyle was traditionally used to show one's status in life, age, relationships, etc. These days hairstyles that are tribal are about recognizing your tradition while displaying your individuality and style.
1. Fulani Braids
Fulani braids, the most famous pattern of tribal braiding, originate from the Fula culture of West Africa. An essential feature of this style is the braided or twisted top, often embellished with beads and rings. There are thin to medium side braids optionally placed in an up-do or left untidy. Due to their flexibility and lively appearance, Fulani braids continue to be so popular today.
2. Middle Part Tribal Braids
The Middle Part tribal braids, as with other hairstyles for the middle part, are suitable for oval and round facial shapes. The reason is that the eyes are attracted towards the middle of your face because of the parted hair, whereas the long braids function similarly to long layers or bangs, which slim your face, creating the illusion of length. Middle-part tribal braids are laidback yet mysterious and have a natural look.
3. Tribal braids with side parts
Side parted hairstyles work well with square or diamond facial shapes. The reason for this is that the side-parted hairstyle is a way to draw the eye's attention and cheekbones while highlighting your jaw's angular shape. When worn with braids that are tribal side parts creates an elegant and feminine appearance. It's a perfect match with more hefty styles, like Goddess braids.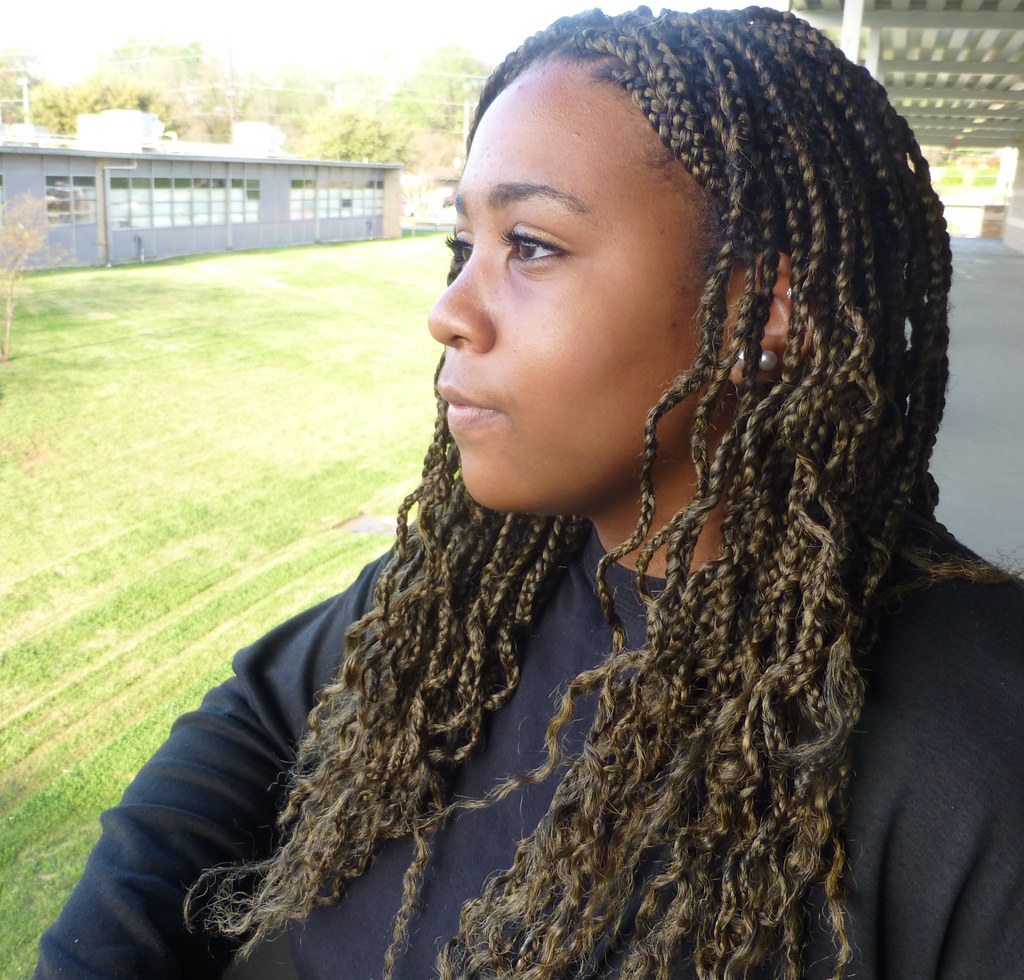 Read More: A Definitive Guide About Finish Basement Cost And Other Important Information
4. Tribal braids with two layers
Your stylist will divide your hair into sections horizontally to make two-layer braids. Then, they will need to cornrow each section and braid every area's hair with different designs. Each time rows are braided, and stylists will then feed extensions. Because the lower and upper sections are braided separately, this gives you an extended and full-bodied look and a unique contrast appearance.
5. Ghana Braids
The name implies that Ghana braids refer to an everyday hairstyle of the nation of Ghana. "Ghana braids" generally refer to various braiding styles with a unique tapered effect. To achieve the Ghana braids style, your stylist will start by making tiny micro braids that are then rolled into more substantial, thicker braids and twists.
6. Long Tribal Braids
The long tribal braids are ideal for women who have natural long locks. You can include shells at the ends of braids. Cowry shells were a treasured part of numerous African societies and were associated with femininity, wealth, and security.
7. Short Tribal Braids
Tribal braids are a great option on any hair length, all the way from long to short. If you are sporting short hair and prefer not to use extensions, you can try the chin or mid-length tribal style. The secret to the tribal look is the creation of distinctive and natural-looking braids, so don't be concerned about getting braids that are all the same length, which is difficult for shorter hair. Try a side- or center-parted Senegalese braid twist style, and then add beads and rings to create an elegant tribal style.
8. Tribal Braids with Beads
Hairstyles with beads are an integral part of numerous African cultures and are traditionally used to determine social standing. Wooden, colorful, glass, or metallic beads provide an individual and distinctive twist.
9. Tribal Braids Ponytail
To give your braids a tribal an updated and stylish twist for an occasion, hairstyle them into the shape of a ponytail. For a ponytail, braid your hair to the top of your hair. Be careful not to pull your braids too tight since this could create strain on your hair, which could cause breaking. Next, take two or three braids and tie them around the bottom of your ponytail, looping them to keep the other braids. Now you are left with a gorgeous ponytail, no elastic required.
10. Tribal Braids Bun
A braided hairstyle is a timeless hairstyle that can be even more appealing when paired with a tribal twist. It's a stylish and elegant look for any special occasion such as a wedding or an engagement celebration. You can request braids in different dimensions, patterns, and thicknesses. You can also include gold wire to give it the traditional look of gilded wire.
11. Feed-in Braids
Feed-in braids utilize knotless techniques to create extensions for the natural hair, creating thicker, longer braids that are fuller and denser. Since no knots are needed, they put less strain and stress over your scalp, making them an even more secure style for your hair. Feed-in extensions can create beautiful, dense braids that are tribal if you have thin or fine hair.
12. Tribal Braids in Color with Tribal Style
Add an Afropunk edge by adding some hue. Ombre Purple and pink can make you stand out from the rest and show your individuality. The most secure method to create the look of a tribal braid is to braid with dyed extensions. This way, the hair you have already got remains unbleached and intact.
13. Goddess Tribal Braids
For centuries, African ladies have worn thin, elegant, smooth, and defined goddess braids and continue to be popular in the present. As with cornrows, they are braided underhand. They can be left loose or styled in ponytails or a hairstyle. You can add rings, beads, or wire for the traditional tribal look.
14. Tribal Box Braids
Box braids began to be popular in the 90s, popularized in the '90s by Janet Jackson, but they are believed to be a part of people from Namibia and in the Nile Valley thousands of years ago. Box braids take their name from the distinctive hair strands that are square that each braid is created.
FAQs
Which braids are considered tribal?
"Tribal braids" is the term that refers to braiding patterns with origins in African culture. They typically incorporate a variety of kinds of braids along with decorative elements such as beads, rings, and shells. The most popular braids that are tribal include Fulani braids, Ghana braids, and braids for boxes.
How long do braids of tribal origin last?
When your braids tend to be tighter such as Fulani braids, experts advise keeping them in for a minimum of 5 weeks. Box braids can last longer, ranging from 6-8 weeks. Like all braided hairstyles left in for too long could cause breakage or build-up of product over your hair.
What is the price of tribal braids?
The cost of braids that are tribal is contingent on a variety of aspects, such as the length of the braid and the intricateness of the braiding pattern, the thickness you'd like your braids to be as well as the quality of your braiding hair, the location in which you reside, as well as the experience and knowledge of your stylist. As a rule of thumb, the prices are likely to be between $200 and $250.